Dr Newton Demba, International Vice President for Africa (IVP) and Chairman of the Africa Forum has announced that the next Africa Forum will now be hosted by CILT Ghana in March 2022.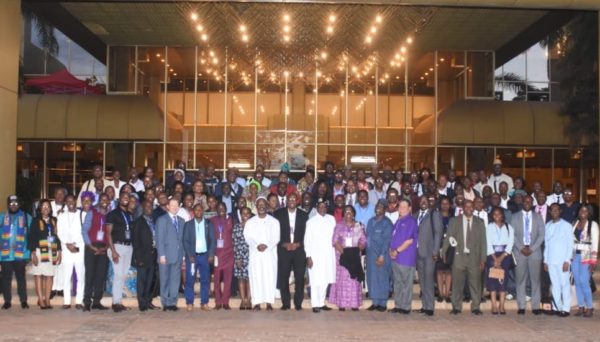 CILT Ghana assures delegates who had booked for March 2020/2021 that their funds are secured and will be credited to them for the 2022 Forum. Delegates are asked to email CILT Ghana or call them on +233 507225190 for further information or clarification.
Registration for the event remains open and delegates are able to book through the event site until 2 weeks before the event. Hotel bookings will also remain open but delegates will need to re-book the hotel of their choice. Find out more here
Africa Forum is a major continental event providing a platform for governments, corporate organisations, individuals and students to share, learn, and promote professional and business interests. The theme for Africa Forum 2021 will be "Sustainable Implementation of the Africa Continental Free Trade Agreement: The Role of Logistics, Transport and Industry".
Africa Forum seeks to bring together all CILT member countries in Africa, and other members across the world, to network and discuss pertinent supply chain, logistics and transport issues affecting the African continent. The Forum will see seasoned professionals in the industry and academia deliver various papers and discuss current issues pertaining to the theme. The event will be supported by a corporate exhibition and business sessions.
Paper Presentation Topics will include:
Overview of Africa Continental Free Trade Agreement (AfCFTA)
The Critical Role of African Ports in the Realisation of AfCFTA
Borderlessness in the Advent of AfCFTA: The Way Forward
Topics for Panel Discussions will include:
Governance and Leadership: The Role of Transport and Logistics in the Sustainable Implementation of AfCFTA
Technology and Telecommunication: The Role of ICT in Enhancing Logistics and Transport Efficiency and Optimisation
Africa Forum will also see the launch of the CILT International Business Forum, a new platform to promote cross border business exchanges and develop international business opportunities between our members. The International Business Forum will offer opportunities to meet with relevant potential partners during the conference.
For further information on Africa Forum please call the events team on +233 50722 5190 or email the events team
Event Categories: International