International Convention 2020 which was due to be held in Perth, Australia from 18 – 21 October has now been rescheduled. This decision is part of a series of precautionary measures being implemented by CILT in response to the impact of COVID-19. International Convention will now take place from 20 – 23 June 2021 in Perth, Australia under the theme Integrated. Automated. Localised. On-Demand Logistics for the World of Tomorrow.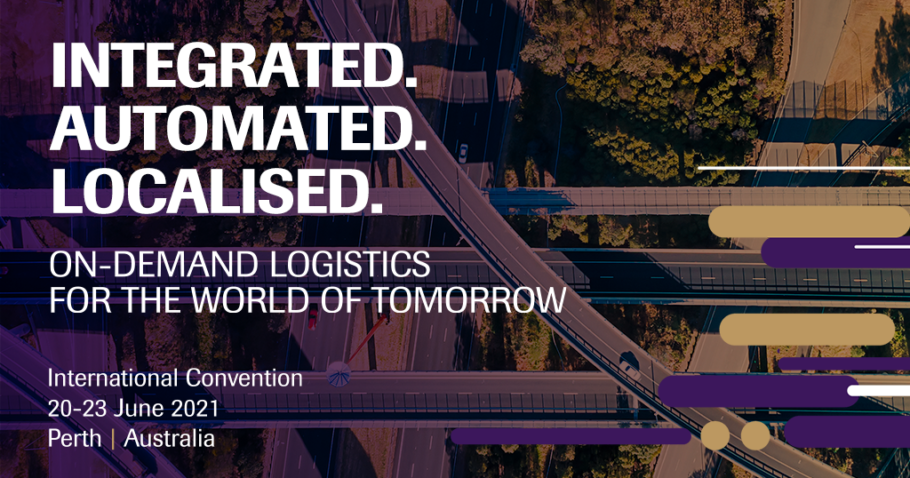 In an industrialised society, time is precious, efficiency is success and customer expectations are ever-increasing. At the 2021 International Convention we'll be exploring how new logistics and passenger technologies can be deployed across Australia and the world to reduce cost, improve performance, and free us up to do the important things.
Registration will remain open for the re-scheduled event. For further details visit the event website
Delegates are advised to make visa applications early. Please check entry and visa requirements before making travel arrangements as there may be country-specific conditions that you are not aware of. For the most accurate information please contact the Australian Embassy/Consulate in your home country.
Please contact Karyn Welsh at ciltaustralia@gmail.com with the following details if you require a letter of invitation for visa purposes:
full name as it appears in your passport
job title
organisation
passport number
dates of arrival and departure
address of accommodation in Australia
contact details for your local Australian Consulate
Join us in Perth next year and be part of the discussion shaping the future of transport and logistics.
Book Your Place